Welcome to Leeds Canoe Club
Leeds is one of the premier canoe clubs in the Yorkshire region. The club was first established in 1947 and was the first to be set up in West Yorkshire. We are an extremely active club, with pool sessions, river sessions and river trips running every week throughout the year. Our main speciality is white water kayaking, but we also regularly participate in Canoe Polo, Kayak Surfing, Slalom, Play Boating, and Canadian/Touring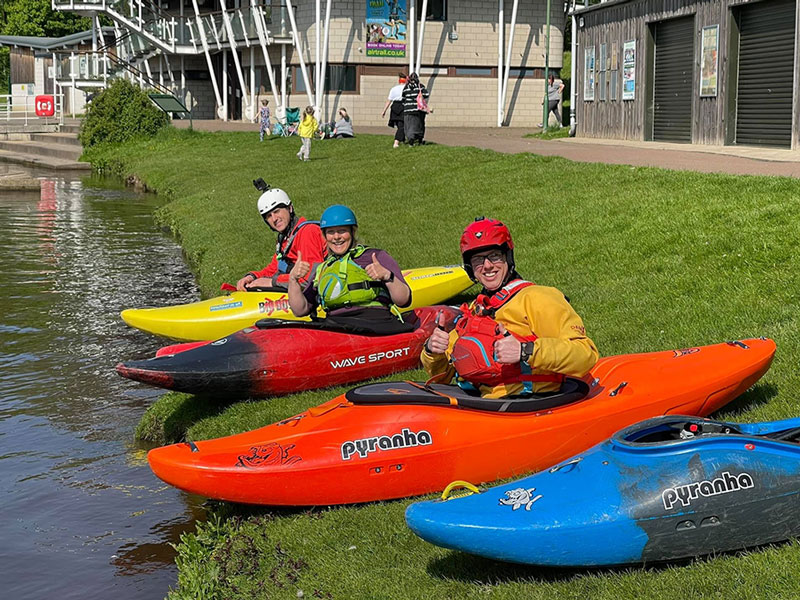 Our clubhouse is located on the bank of the River Aire at Kirkstall, and here we have a range of boats suitable for all ages and sizes, including those with a disability. We have well over 100 members with a good mix of abilities. There are plenty of Coaches and experienced paddlers to support the progression of beginners and more than enough beginners to ensure somebody new to the sport doesn't feel alone.
If you are new to the sport we have coaches who will introduce you to the basics in the safety and comfort of the swimming pool at Armley Leisure Centre. We recognise for some it can be a daunting prospect to come along to your first session. We welcome new starters in small groups, even if you come down on your own it's unlikely you will be the only new starter that session. You will be introduced to your coach who will help you and your group learn the basics in a structured coaching session, you won't just be left to work it out for yourself! Pool sessions are always followed by a trip to the pub which is a great opportunity to get to know people better and understand a little more about the club.
Following these pool sessions you can progress onto the river where we have training sessions on Tuesday evenings throughout the summer. Sunday trips are a major focus for the club and provide the opportunity to explore some of the best canoeing locations around Yorkshire and beyond. We usually run two beginners tips and two intermediate trips every month. Advanced trips are more weather dependant and often organised through forums such as our Facebook group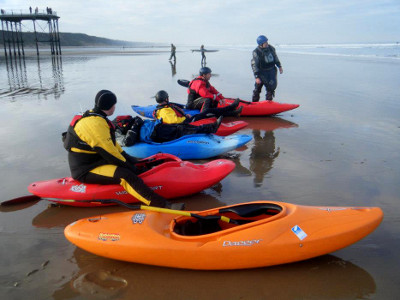 The club organises many weekends away throughout the year, with many now a fixture in the clubs calendar. Some of these include:
Lakes Weekend (January)
Easter Weekend Scotland Trip (April)
Bank Holiday Surfing Weekend (May)
Alps Trip to France or Austria (June/July)
Intro to White Water Weekend (October)
Advanced Trip to North Wales (November)
The club has a very strong social side, with frequent events such as Pie and Peas, Fun days at the river, cinema trips, ice skating, casual drinks and Curry nights to name but a few. Check out the calendar or join the Facebook group to get more information.
We participate and organise river safety for the Kirkstall Festival held at Kirkstall Abbey during the summer.
Currently involved with the Kirkstall Valley Park redevelopment project to potentially establish a white water course on the River Aire.
We are British Canoeing affiliated.
We organise and run a variety of nationally recognised courses, including coaching and first aid awards
We have a Polo team at regional level and representatives in various other disciplines of canoeing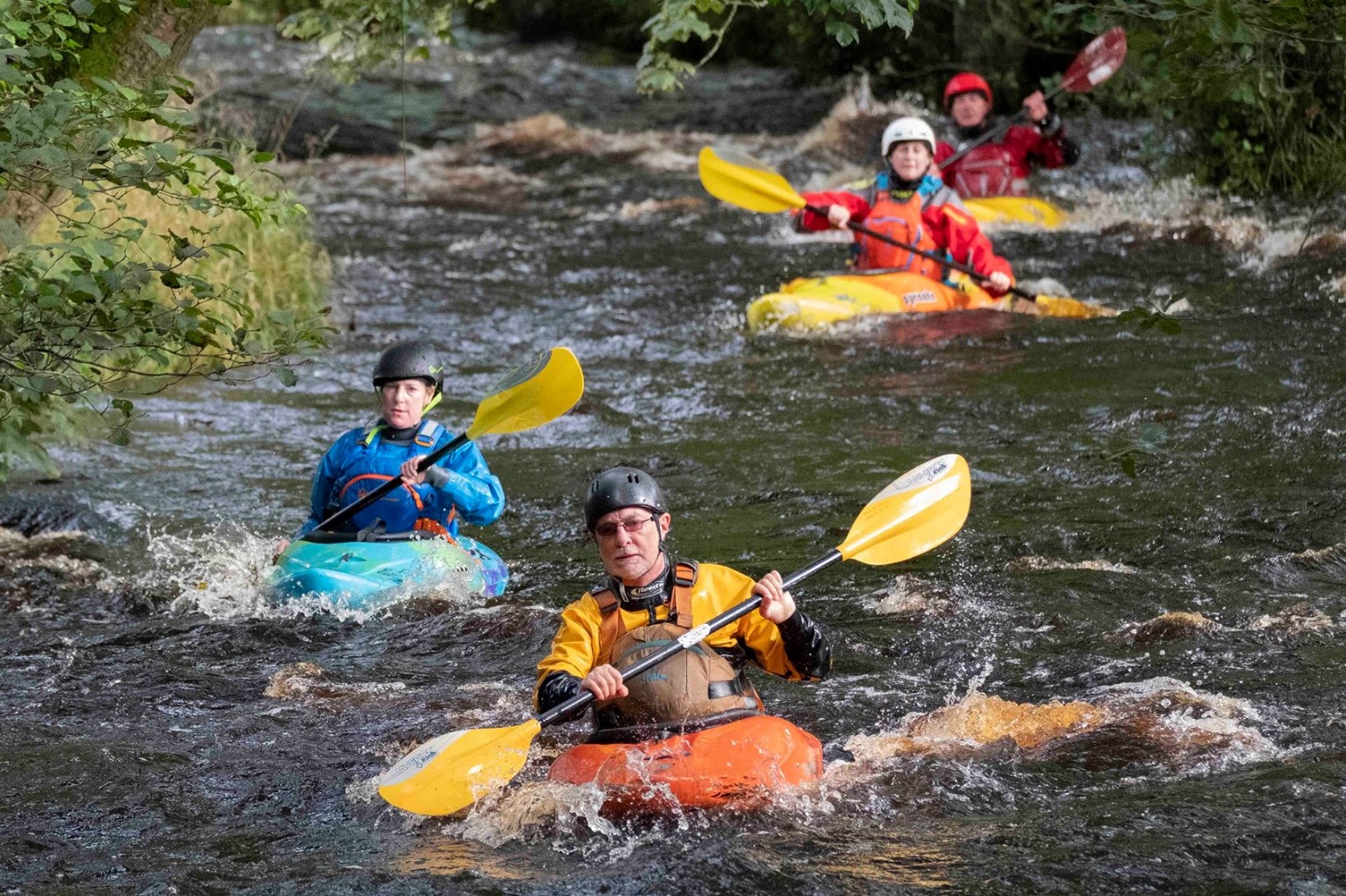 © Leeds Canoe Club 2023